Access world's best AI talent at Silicon Valley AI systems lab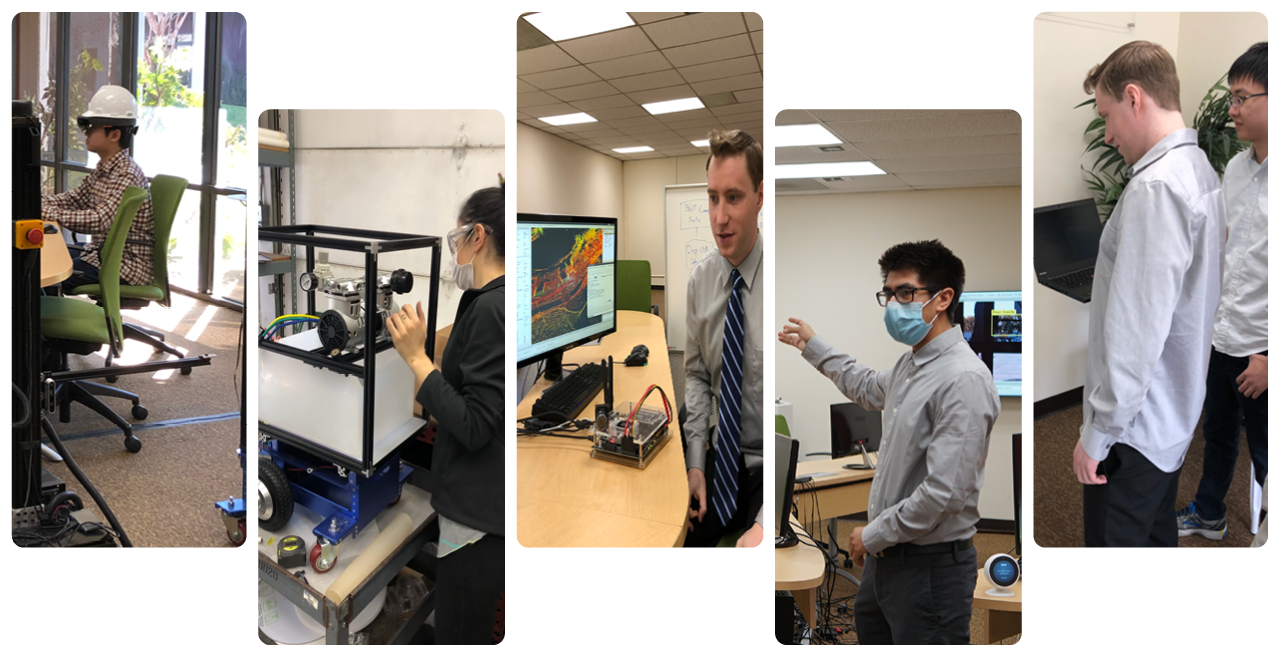 Silicon Valley AI Systems Lab
Where hardware meets software for fully integrated AI systems development
ICURO made significant investments with artificial intelligence (AI) hardware in equipping the Silicon Valley AI systems lab in Santa Clara, California with enterprise grade sensors, semiconductor chip sets, edge computing processors, graphical processing units, system on chips, robots, and actuators.
AI systems lab demonstrates our commitment to people growth initiatives in artificial intelligence. It offers a unique hands-on AI system infrastructure and industry use cases for both software and hardware engineers to become AI system specialists.
The fully integrated AI system architecting, designing, and development includes machine learning, machine vision, sensor fusion, edge intelligence, robotics, embedded processors, and cybersecurity.
AI systems lab provides a whole new collaborative environment for our clients and strategic partners to discover, develop, and deploy high-value high-return business use cases across multiple industries.
Team up with AI specialists to deliver business growth
The AI specialists at ICURO brings in a unique expertise of fully integrating hardware and software, and data to deliver business growth outcomes. This world's best hands-on professionals brings both business and technical expertise across all layers of the AI technology stack.
Machine learning to define and execution of neural network training, and pruning and optimization techniques for inferencing.
Sensor fusion includes sensor hardware and algorithms to fuse LiDAR data, camera images, IMU data using algorithms to perceive the environment and deliver action.
Embedded processors that orchestrates and coordinates computations among accelerators.
Accelerators to perform highly parallel operations required by AI and enables simultaneous computations.
Edge computing architecture includes edge hardware and software stack for sensing and actuation along with reasonable power, communications and security.
Mechatronics for the mechanical aspects of actuation, electronics, control units, and robotics.
We invite you to work directly with our AI specialists and cross-disciplined team of AI practitioners for emerging intelligent ecosystems. We are inspired by the future of AI technologies but grounded in building AI system level competencies for enterprise use case deployment. We are passionate to mentor people and help businesses shape cross-industry growth opportunities to stay ahead!